Synta
DRAW
Explanation
DRAW prepares the graphics screen for drawing by doing the following:
- Clears the screen.
- Homes the turtle.
- Shows the turtle.
- Puts the pen down.
- Sets the pen color to color 0.
- Sets the background color to color 15.
- Sets the turtle's pen width to 1.
- Resets the turtle font to the system font
- Sets to WRAP mode.
Example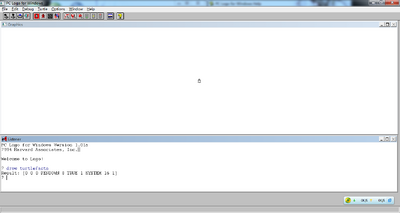 ? DRAW TURTLEFACTS
Result: [0 0 0 PENDOWN 0 TRUE 1\ SYSTEM 12 0]
?
Ad blocker interference detected!
Wikia is a free-to-use site that makes money from advertising. We have a modified experience for viewers using ad blockers

Wikia is not accessible if you've made further modifications. Remove the custom ad blocker rule(s) and the page will load as expected.