Syntax
EACH list
Explanation
EACH causes each of the currently active turtles to executes the commands contains in its argument sequentialy. This allows each of several turtles to be given a variable input or to be addressed by WHO or its current number.
See also ASK, SETTURTLES, TELL, and WHO.
Example
TO MANY.HEADINGS
TELL [0 1 2 3 4 5 6 7]
PENDOWN ST
EACH [SETH 45 * WHO SETPC WHO FD 30]
END
This procedure causes eight turtles to change their color to the same value as their turtle number. They then move apart in different directions.
? MANY.HEADINGS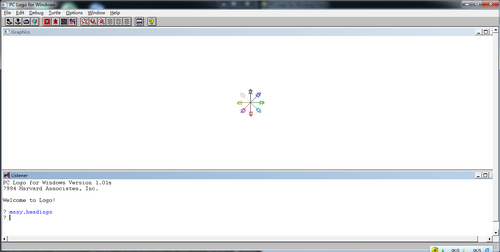 ?