Syntax
EDN
EDN name
EDN name1 name2 name3 . . .
Explanation
EDN enters the editor and makes it contents the variable name(s) or names specified by its input. EDN will accept any number of inputs. EDN without inputs puts all user-defined names in workspace in the editor. EDN without inputs is equivalent to EDIT NAMES.
EDN belongs to the commands which do not evaluate their input. You can supply the inputs without quoting them. If you, however, wannt an input to be evaluated, you can surround it with brackets.
Examples
? MAKE "BEVERAGE "MILK
? MAKE "SNACK "COOKIES
? MAKE "MEAL "TV.DINNER
? EDN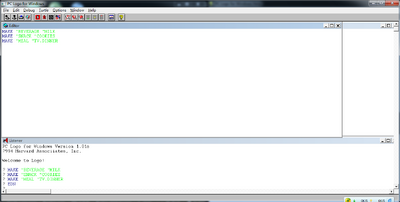 Ad blocker interference detected!
Wikia is a free-to-use site that makes money from advertising. We have a modified experience for viewers using ad blockers

Wikia is not accessible if you've made further modifications. Remove the custom ad blocker rule(s) and the page will load as expected.