Syntax
GO object
Explanation
GO transfers the flow within a procedure to the line immediately following its corresponding LABEL command. GO and its corresponding LABEL must reside within the same procedure.
Example
TO PINWHEEL
FD 100
LABEL "LOOP
REPEAT 4 [FD 50 RT 90]
RT 20
GO "LOOP
END
Use Control-G or Control-Break to stop this procedure.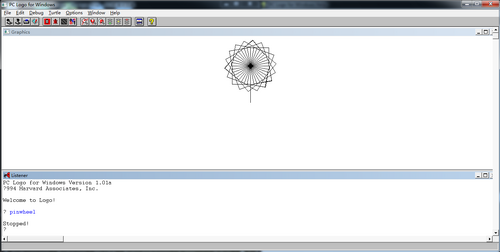 ? PINWHEEL
STOPPED!
?
Ad blocker interference detected!
Wikia is a free-to-use site that makes money from advertising. We have a modified experience for viewers using ad blockers

Wikia is not accessible if you've made further modifications. Remove the custom ad blocker rule(s) and the page will load as expected.