Syntax
SAVESNAP bitmap filename
SAVESNAP bitmap filename.BMP
SAVESNAP bitmap filename.PCX
(SAVESNAP bitmap)
Explanation
SAVESNAP saves a bit map file directly on the disk. SAVESNAP outputs TRUE if the file is successfully saved; otherwise, it outputs FALSE. SAVESNAP saves graphics images in PCX format. They can be viewed with LOADSNAP or LOADPIC. SAVESNAP appends .PCX to your filename unless you specify otherwise.
Drive specifiers (A:, B:, etc.) can be used with SAVESNAP. All colons used in a drive name must be preceded with backslash (\). If a drive is not specified, SAVESNAP saves the file on the currently selected drive.
If SAVESNAP is enclosed in parentheses without inputs or if the file name contains any wildcard characters (*, ?, etc.), a dialog box appears which lets you specify the file to save.
SAVESNAP can also save .BMP (Windows bitmap) format files.
See also SNAP, SNAPSIZE, LOADSNAP and STAMP.
Example
? MAKE "A SNAP 50 50
? SAVESNAP :A "A.BMP
?
The SNAPped image looks like this: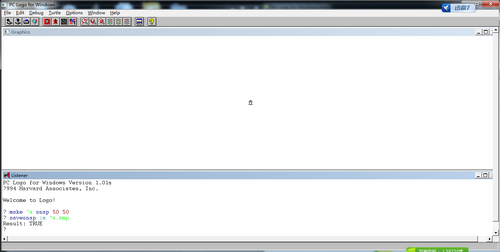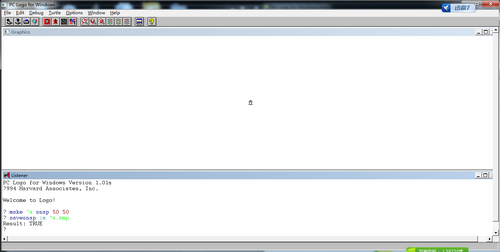 Ad blocker interference detected!
Wikia is a free-to-use site that makes money from advertising. We have a modified experience for viewers using ad blockers

Wikia is not accessible if you've made further modifications. Remove the custom ad blocker rule(s) and the page will load as expected.