Syntax
SETPATTERN number or list
Explanation
SETPATTERN select a fill pattern for fill operations. The PATTERN command outputs the number of the currently selected fill pattern.
The available fill pattern are: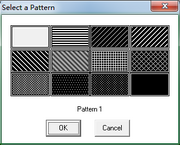 If
SETPATTERN
is called with a list of eight numbers between 0 and 255, this list is treated as an 8x8 bit pattern to used for fill operations.
Example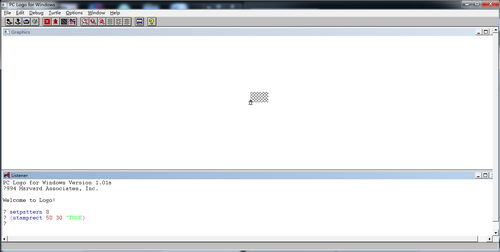 ? SETPATTERN 8
? (STAMPRECT 50 30 "TRUE)
?
Ad blocker interference detected!
Wikia is a free-to-use site that makes money from advertising. We have a modified experience for viewers using ad blockers

Wikia is not accessible if you've made further modifications. Remove the custom ad blocker rule(s) and the page will load as expected.