Syntax
SNAP xcoordinate ycoordinate
Explanation
SNAP stores a region of the screen into a bit map. The turtle position marks the lower left corner, while the X and Y inputs describe the size of the image to be SNAPped. SNAP outputs a bit map object which can be saved, loaded or STAMPed.
See also STAMP, SAVESNAP, LOADSNAP and SNAPSIZE.
Example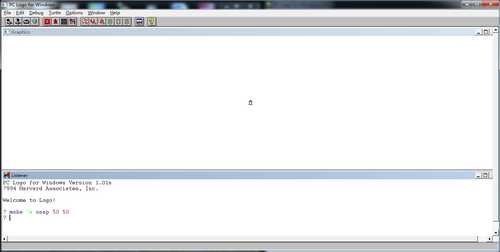 ? MAKE "A SNAP \
? 50 50
?
? DRAW STAMP :A
?
Ad blocker interference detected!
Wikia is a free-to-use site that makes money from advertising. We have a modified experience for viewers using ad blockers

Wikia is not accessible if you've made further modifications. Remove the custom ad blocker rule(s) and the page will load as expected.