Syntax
SNAPSIZE bitmap
Explanation
SNAPSIZE outputs the size of a previously SNAPped bit map as a list of two elements. The first element is the width of the bit map in screen pixels, while the second element is the height of the bitmap in screen pixels.
See also SNAP, STAMP, LOADSNAP and SAVESNAP.
Example
? MAKE "A SNAP 50 50
? SNAPSIZE :A
Result: [50 50]
?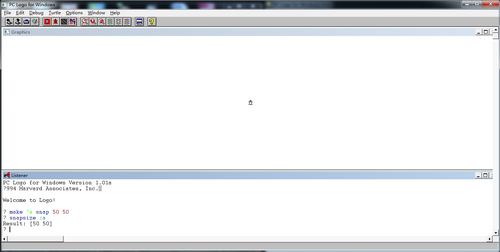 Ad blocker interference detected!
Wikia is a free-to-use site that makes money from advertising. We have a modified experience for viewers using ad blockers

Wikia is not accessible if you've made further modifications. Remove the custom ad blocker rule(s) and the page will load as expected.