Syntax
SPLITSCREEN
SS
Explanation
SPLITSCREEN restores the default window layout with the Graphics window occupying the upper two thirds of the screen and the Listener window occupying the bottom third of the screen.
The menu command Window/Standard layout or the Control-L key have the same effect as SPLITSCREEN.
See also FULLSCREEN and TEXTSCREEN.
Example
? TEXTSCREEN
? SPLITSCREEN
?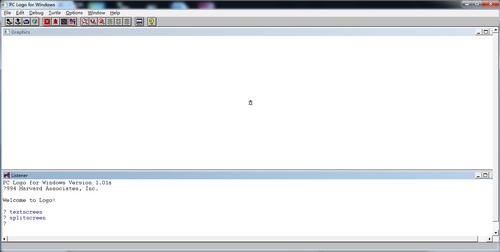 Ad blocker interference detected!
Wikia is a free-to-use site that makes money from advertising. We have a modified experience for viewers using ad blockers

Wikia is not accessible if you've made further modifications. Remove the custom ad blocker rule(s) and the page will load as expected.